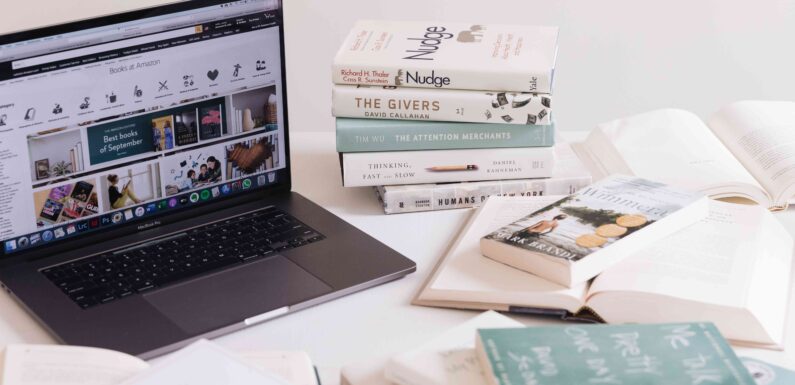 One of the most effective ways to sell books online is through an established e-commerce platform. There are a variety of platforms available which you can take help from.
Each platform has advantages and disadvantages, so it's important to research each before deciding which would be the best fit for your business.
When using an e-commerce platform Like Flipkart to sell books, you must set up an online store that links with the chosen platform. This involves creating product pages with descriptions and images of your book(s) etc.
Other than this, you can also set up payment methods and shipping options, customizing the look and feel of your store. In the section below, we will discuss the five marketing tips to sell books online.
So, let's take a look at these tips.
Pick an E-Commerce Platform
The first step in order to sell books online is deciding which e-commerce platform you will use. Among the various platforms available, Flipkart is an excellent option as it is trusted by millions of Indians, allowing easy access to a large customer base.
This platform also offers various features and tools to help you manage your store, such as product pages with images and descriptions, payment methods, shipping options, etc.
To sell books online, sign up for a seller account with the e-commerce platform of your choice. This will provide access to their tools, resources and customer support to help you manage your sales efficiently.
You will need to set up your account with payment information to receive customer payments when signing up.
Create an Eye-Catching Book Cover
Your book cover is the first thing potential customers will see when they come across your product. So, make sure it's attention-grabbing and attractive! You can take help from experienced graphic designers or use online software tools if you want something unique and creative.
Write Compelling Product Descriptions
The next step to sell books online would be to write compelling descriptions for each product. Your descriptions should clearly explain the features of your book(s) interestingly. Also, you can highlight any awards or recognition they have received and provide a clear call to action for potential readers.
Use keywords related to the product so that your descriptions are easy for customers to find in search engine results. Finally, make sure you include information about shipping and any other relevant policies.
It's also important to keep your store organized and attractive so that customers stay engaged. Make sure your products are clearly labelled and grouped together by genre or theme if appropriate.
You can also create collections, such as featured books or bestsellers. It helps customers find what they're looking for quickly.
Benefits of Selling Books On an Ecommerce Platform
Selling books on an ecommerce platform offers several advantages. These advantages are as follows:
Increased Visibility:

With an ecommerce platform, your books can be seen by a much wider audience, as customers from around the world will be able to find them. This increases your chances of making sales and growing your business.

Reduced Overhead Costs:

As an online seller, you don't have to worry about renting a physical store and hiring staff. You can save money on overhead costs since you only need a computer and internet access to run your online business.

Easy Order Fulfillment:

An ecommerce platform automates the order fulfillment process, so you don't have to worry about manually packing and shipping orders yourself. 
The Bottom Line
Selling books online is a great way to reach new readers and increase your book's sales potential. With the right marketing strategies in place, you can maximize exposure and help your book stand out from other titles on the e-commerce platform.
By following these seven tips for selling your book online, you can ensure that you're taking advantage of all available opportunities to engage with potential buyers and promote success for your title.